An article by Hans Steyn 
I recently participated in the 30th FIDE World Senior Chess Championship, 14th-27th November 2022, in Assisi, Italy. I gained international ranking points, finished in the top 20 of the speed chess event and won my rating section. In many respects, this trip was a fairytale. Many years ago, as a postgraduate backpacker, I travelled across Europe but unfortunately missed out on visiting Italy. I participated in the South African Seniors Closed Chess Championship held this year in Cape Town from the 6th-14th of May. I came 2nd and qualified for SA National Chess Colors, i.e. to represent South Africa at Assisi.
I made arrangements, and I prepared. My friend & coach, IM Johannes Mabusela, a seasoned international player who represented South Africa on many occasions, stood by me every step of the way. I also wish to thank Advocate & CM Lyndon Bouah for his support and motivation. The South African Chess Federation (CHESSA) for hosting a superb closed event. A special thanks to Dr Omar Esau, Mr Andrew Talmarkes, Mr Greg Baker, Dr Shabs Bhawoodien, GM Kenny Solomon and IM Watu Kobese, who all made me feel welcome in the fairest Cape. Also, a word of gratitude to Mr Paul Wilson from SA Chess Hub for his initiative.
As part of my preparation, collective training played a pivotal role. A special thank you to attorney & fellow chess player Riaan du Plessis, Paul & Michael Simpson and many other chess players who offered valuable help and clear direction. Also, a heartfelt thank you to Tinto Seotloadi and Kgaugelo Mosetlhe for the splendid speed chess training. And to my wonderful friends from the Sunnyside & Pretoria Chess Clubs. A particular thank you to Ronnie Manyama and Fred Senekal. And to Karin Louw & Tshwane Chess Union for their support and assistance.
The journey to Assisi was certainly a learning experience. I thought I was serious about chess, but it is evident that international chess is exceptionally well organized and that chess is a quintessential part of the broader culture. Daily preparation, the intense concentration at the board, resilience and incredible composure are par for the course. Notwithstanding the games I lost, the games I won and drew were equally nerve-wracking and hard-fought contests to the very end. The postmortems were intense sessions, literally chess training in itself. I listened and absorbed many new chess concepts, especially the patience & work ethic required in calculating variations to a greater depth and the general quality of analysis, i.e. evaluating not only complicated positions but also dry, seemingly simple positions.
I made friends from all over the world. There is a special ethos of courtesy and fellowship that I experienced between the participants. The organizers were friendly, helpful and super professional. This was certainly a chess event where everything was geared in such a way as to facilitate the best chess possible. The atmosphere was in a spirit of camaraderie without being imposing. The international chess community is indeed a family. One of the friends I made during the tournament (a full-time international circuit player) remarked, ''My family are my chess adversaries from tournament to tournament!''.
A special word of thanks to Gordon Meyer, a former top 10 SA chess player & coach now residing in and playing for Austria. Gordon, a leading member of the Austrian delegation and his fellow team: Rudy, Christiaan, Max, and Curt, made me welcome from the word go. Being on my own in Santa Maria degli Angeli, a 'frazione' close to Assisi, they became my substitute 'team'. And what a team! A great sense of adventure and humour; we went out together, ate out and hiked all the way to Assisi to the top of the mountain. Many memorable moments. I was given a banner from their chess club, 'Schachverein, SV-Steyregg' formed in 1963.
I also befriended Candidate Master Ebenezer Joseph from India. Witty, exceptional energy and friendliness. I asked him before a round, "Ebenezer, are you playing for a win or a draw today?". "With sparkling eyes and a mischievous smile, he said: "Only love and wins! I only play for love and wins!".
Other highlights include meeting English Grandmaster Keith Arkell, Iraq International Master Hussein Ali Hussein Al-Ali and world-class player and famous chess author Grandmaster John Nunn and other prominent players.
A successful trip where I wore the SA jacket with pride and hope I was a worthy ambassador to this special occasion.
Hans Steyn scored a respectable 4 points out of 11 rounds in this strong and demanding +50 event.  He was Africa's sole representative in the event.
Georgian Grandmaster Zurab Sturua became the new World Champion in the 50+ group while WGM Elvira Berend (Luxembourg) won the women's title.
In the 65+ group the title went to English GM John Nunn while the women's title was won by GM Nona Gaprindashvili (Georgia).


30th World Senior Chess Championship 2022 on chess-results.com.
Kenyan Arbiter at the 25th FIDE World Senior Chess Championship.
25th FIDE Senior Chess Championship.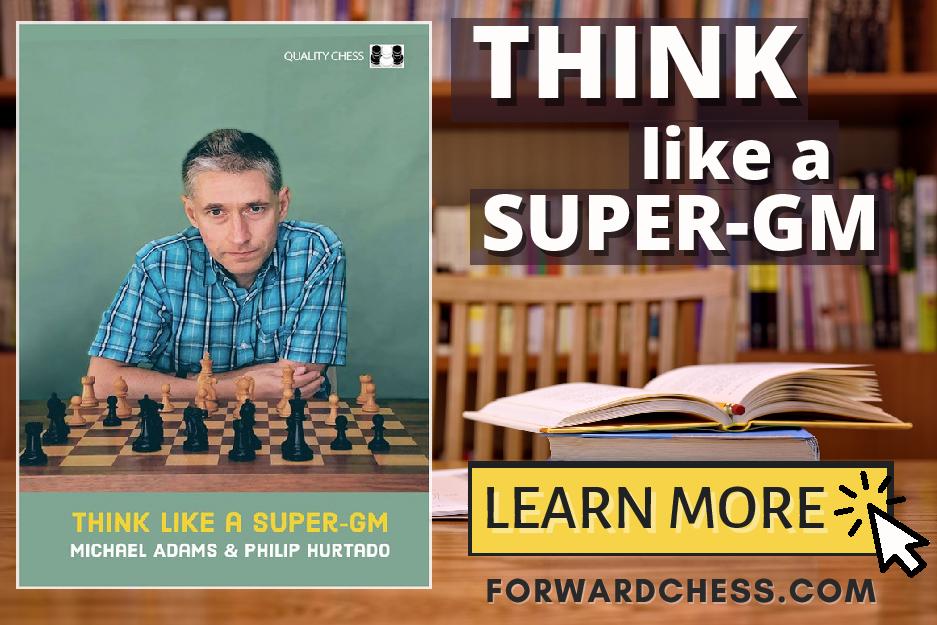 Article by Kenya Chess Masala.