A few weeks back, Kenya witnessed a Chess bonanza – the Nairobi Gymkhana Millionaire Chess Open. Kim Bhari, a prominent Kenyan organizer, handled a couple of aspects of this breakthrough event, which was graced by GM Maurice Ashley himself. In this interview, Kim speaks about this amazing tournament, a few upcoming Kenyan talents, Chess activities in Kenya, and his unique, creative hobby!
Interview host – Shubham Kumthekar on 26th August 2016

Shubham Kumthekar: Hello Kim! The Nairobi Edition of the Millionaire Chess came to a conclusion a few weeks ago. Can you tell us something about the event? How did it go?
KB: The event was a resounding success with over 190 players taking part. Kenyan chess players were delighted to have GM Maurice Ashley in Nairobi. His commentary thrilled the huge crowd that was following the games.
SK: Speaking about Grandmaster Maurice Ashley, how huge was Grandmaster Maurice Ashley's support and his presence at the event? 

KB: Chess players were delighted by his presence. But what's more important is what he did outside of Millionaire Chess. GM Ashley visited Sports Outreach Programme which is located within one of the disadvantaged areas in Nairobi. Here, he interacted with many young chess players and inspired them as well.

SK: An event like this involves a lot of behind the scenes work. How did the team hit upon having an event of this stature and how did the timeline unfold?
KB: The event was run by Nairobi Gymkhana Club and Waridi Chess Ventures. The main sponsor was Kasparov Chess Foundation but a number of other sponsors also came onboard including East African Contractors, Isinya Feeds, Filmline, Masai (K) Ltd and AMS Properties, Terrian Chess Academy and Kenya Chess Masala.
I was involved in the event only with respect to getting the registration portal and carrying the live transmission of the top 5 boards.
SK: CM Wachira Wachania of Kenya emerged as the winner of the first edition of this unique event. Please tell us something about the champion 

KB: CM Wachira Wachania is a 38-year-old player and has represented Kenya in the 2006 Turin Olympiad where he scored 50% and obtained the CM title. He is a businessman and a father of two boys.

SK: Who are some of the brightest young talents from Kenya?
KB: Riya Shah, who is 16 years old, will be representing Kenya at her 2nd Olympiad in Baku. She is the current Kenyan Women's National Champion.
The other youngsters are Timothy Mbabu (13) & Sumit Deshpande (15), both of whom are rising rapidly.
SK: How popular is chess in Kenya?
KB: It is still not as popular as I would like it to be. There are various reasons for this. Nairobi Chess Club was formed in 1958 and it remained the only organization until 1976 when the Kenya Chess Association was registered.
Chess is a fringe sport and has only recently started to get some government attention.

SK: You've been an active player yourself, having represented Kenya at the 1998 Elista Olympiad. How far has Kenyan Chess and African Chess come in all these years?
KB: I was the Vice Chairman of the Kenya Chess Association and left in 1999, only resuming getting involved in chess in 2007. Kenyan chess is now growing rapidly over the past 3 to 4 years.  The main reasons have been the new chess officials, who have been much more supportive of the many chess organizers promoting the game in various regions.
Some of the names that come to mind are Weru Watson in Nyeri who regularly hosts events with over 300 kids, Andrew Owili who organizes the Kisumu Open, Humphrey Nyongesa who organizes the Bungoma Open, Erick Oyugi of Sports Outreach and Daystar University.  Other organisations include Terrian Chess Academy and Nairobi Chess Academy, with both of them being accredited by FIDE.
Besides, over the past 10 years, the Kenyan Government has been supportive of chess by providing funding for teams to travel to various events.
Another reason for the rapid growth of Kenyan Chess has been the advent of Facebook and Twitter. These social platforms have done wonders in terms of publicity and promotion.
There has also been great support from the Kasparov Chess Foundation in terms of Kasparov's visit to Nairobi in July 2014, GM Nigel Short's visit in 2015 and the donation of 5,000 chess sets.
FIDE has also been very helpful in the recent past, as we had GM Georg Mohr who conducted a Trainers' Seminar where over 20 Kenyans obtained certification. Kenya has also received a subsidy of over Euro 7,000 to facilitate the team's travel to the 2016 Baku Olympiad.
SK: You've been involved in Kenyan chess administration and organization for well over 20 years now. Can you tell us something about being 'behind the curtains'? 
KB: I was a Committee Member of the Kenya Chess Association from 1994 to 1996 and then Vice Chairman until 1999. I just seemed to be lucky in those days in attracting sponsors. I managed to get Hindu Council of Kenya, Delphis Bank (now M Oriental Bank), International Casino as sponsors for various events during that period.
I was voted out of office in 1999 (KCA) and concentrated on my business and MBA exams. I returned to chess administration in 2007 and decided to run all the activities via Nairobi Chess Club which has continued till date. I have been Chairman of the Nairobi Chess Club since 1993.
I have found it much easier to get things done at club level as the pressure is less and it is much easier to organise.
We organised the first internet match in Kenya wherein 'Kenya Simbas' played the famous 'Wageningen Chess Club' of Holland. We also organised GM Dimitri Reinderman to visit Nairobi in 2011 and the "Battle for Migingo" between Uganda and Kenya, which was held twice.
SK: What, according to you, are the prerequisites of a good tournament?
KB: Planning, planning, planning!  The other key points are good time-keeping and making sure that players who register on the day of the event play from round 2. This was a problem from many years ago and it is only now that players realise that some organisers will take entries on the day of the event but the players will start in round 2.
Honesty is another important point. If you promise a cash prize of "x" then you must pay "x" and not something else.
Willing to fund the event from your pocket at all times. There have been many events where the financial planning goes wrong when the number of players are not what you budgeted for and then the event makes a loss.
Transparency – At the end of every chess tournament I put up a summary of the income & expenditure for all to see what happened on the financial side.  I have seen that potential sponsors like this disclosure.
Marketing – This is another vital aspect which must start at least 6-8 weeks before the event. I use Facebook and Twitter to do this for all my events.
SK: Last but not the least, with the Chess Olympiad round the corner, what do you think about Kenya's chances?
KB: There has a lot of political wrangling which will affect the results. One of our key players CM Ben Magana has pulled out of the team due to personal reasons and this will affect the team.
SK: Your favourite cuisine(s).
KB: Indian & Greek.
SK: Three must-visit places in Kenya.
KB: South Coast, Mombasa (beautiful beaches), Masai Mara (during the migration) and Samburu Game Reserve.
SK: Other games or sports that you follow.
KB: Hockey.
 SK: Chess playing or chess organizing? 

KB: I enjoy both!
SK: Hobbies!
KB: Trying to improve my cartooning skills!
Note – Copied with kind permission of Follow Chess.  You can find the original story here.  Additional cartoons are shown below.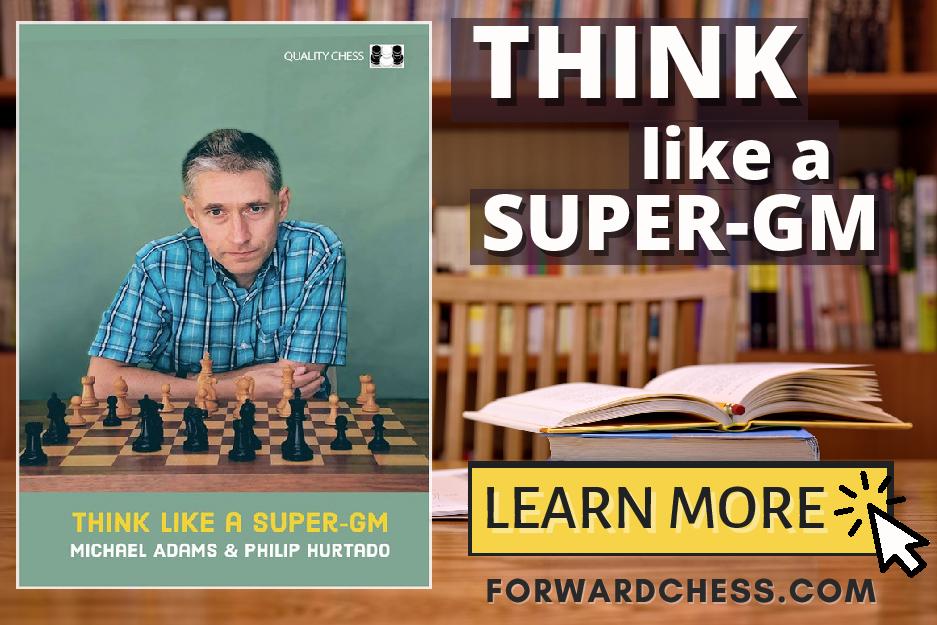 Article by Kenya Chess Masala.